Rust Sticker Set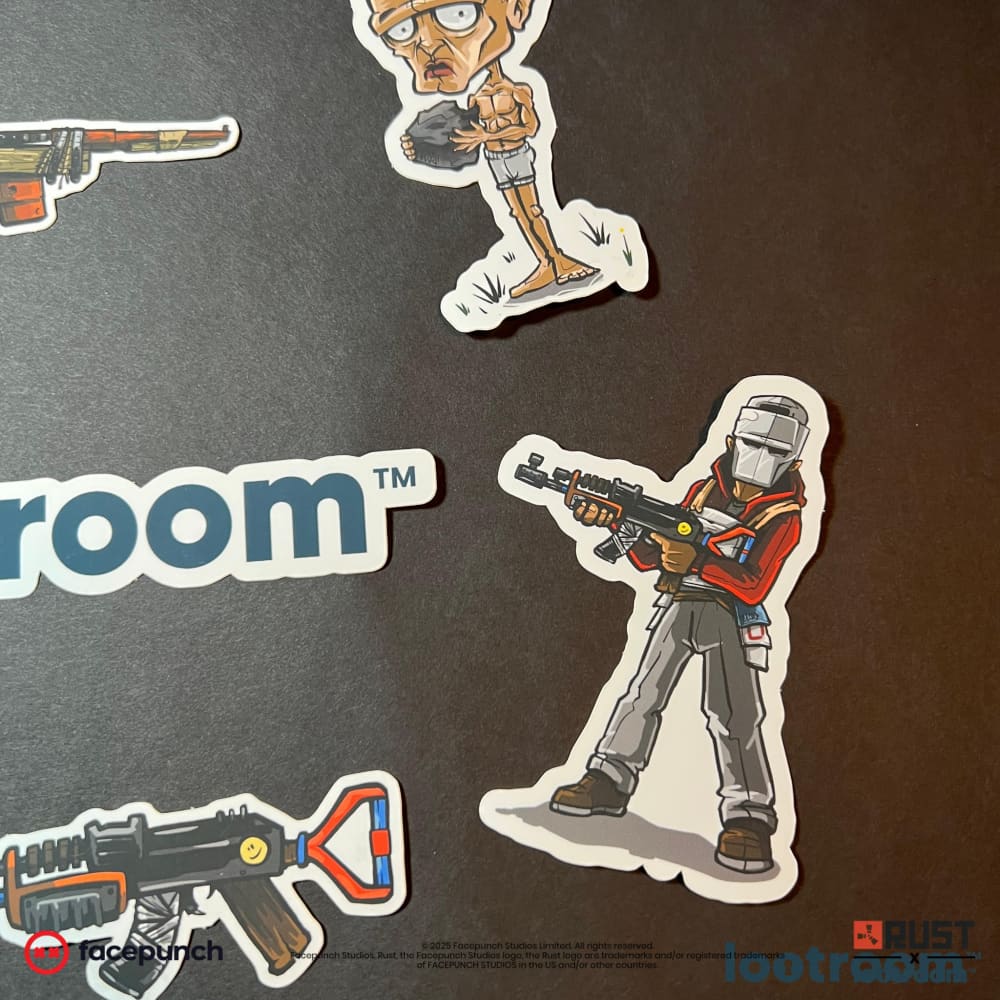 WHAT WE WANT TO MENTION
We have put together a nice sticker set for you. These are 7 high quality matt vinyl stickers. Also included is our popular AK smiley face sticker that can be found on each of our AK default skins.

KEY FEATURES
- AK smiley face (4 x 4 cm, transparent)
- SAR (10.4 x 3.6 cm)
- AK (9.9 x 3.7 cm)
- Naked (4.8 x 10 cm)
- Hezzy (7.3 x 10 cm)
- Full Gear (7.2 x 10 cm)
- lootroom logo (15 x 3 cm)

SHIPPING TIME
Our loot is made and dispatched from bavaria, germany
Worldwide standard shipping is for FREE!
After dispatch, delivery usually takes:
2-5 working days to Europe
5-14 working days to the rest of the world.
You can also buy express shipping at checkout

WHAT WE CARE ABOUT
- "Rust" and "Facepunch" and their logos are trademarks of Facepunch Studios Limited. Lootroom is not associated with Facepunch Studios Limited. All rights reserved.