GMOD ERROR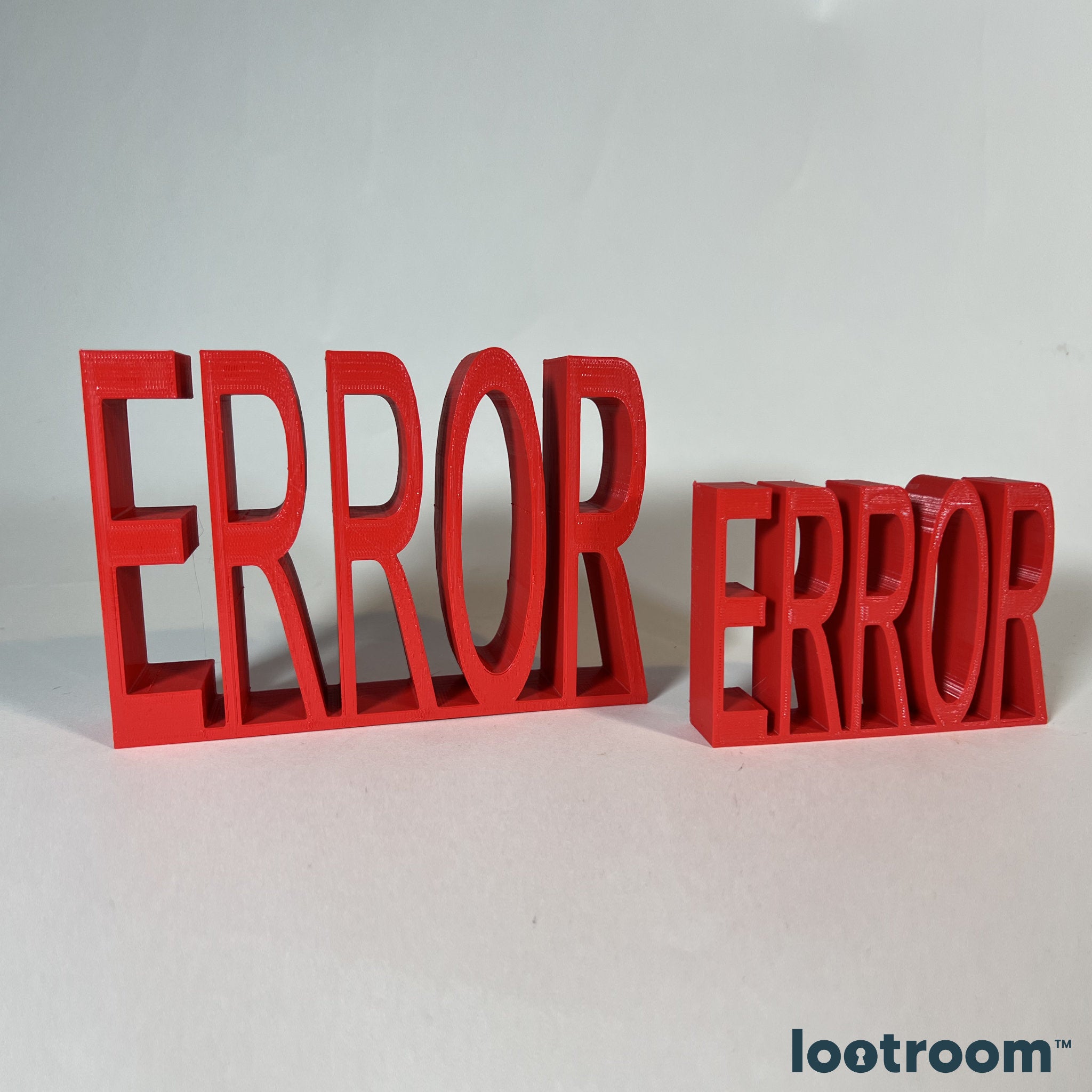 WHAT WE WANT TO MENTION
ERROR. The big red error sign is the Source Engine's way of telling you in Garry's Mod that you are missing a game model. Here it is for you to touch! Showcase it on your desk or in your pc.

KEY FEATURES
- Size small: 7 x 9,5 x 2,5 cm (2,8 x 3,7 x 1 in)
- Size large: 14,5 x 10,5 x 3,3 cm (5,7 x 4,1 x 1,3 in)
- Weight: 40 or 100 g
- Material: 100% organic filament
- Color: red

SHIPPING TIME
Our loot is made and dispatched from bavaria, germany
Worldwide standard shipping is for FREE!
After dispatch, delivery usually takes:
2-5 working days to Europe
5-14 working days to the rest of the world.
You can also buy express shipping at checkout

WHAT WE CARE ABOUT
- This is a hand painted, 3D printed item, so exact color and shape may slightly differ from the pictures.
- Please do not use our loot in public, you might scare other people
- This product is not a military weapon. It is intended only for collecting, entertainment purposes and making chad plays.
- "Rust" and "Facepunch" and their logos are trademarks of Facepunch Studios Limited. Lootroom is not associated with Facepunch Studios Limited. All rights reserved.


Exactly as expected. Pretty nice; brought...
Exactly as expected. Pretty nice; brought memories of those fun times playing Gmod.