CS Glock-18 Fade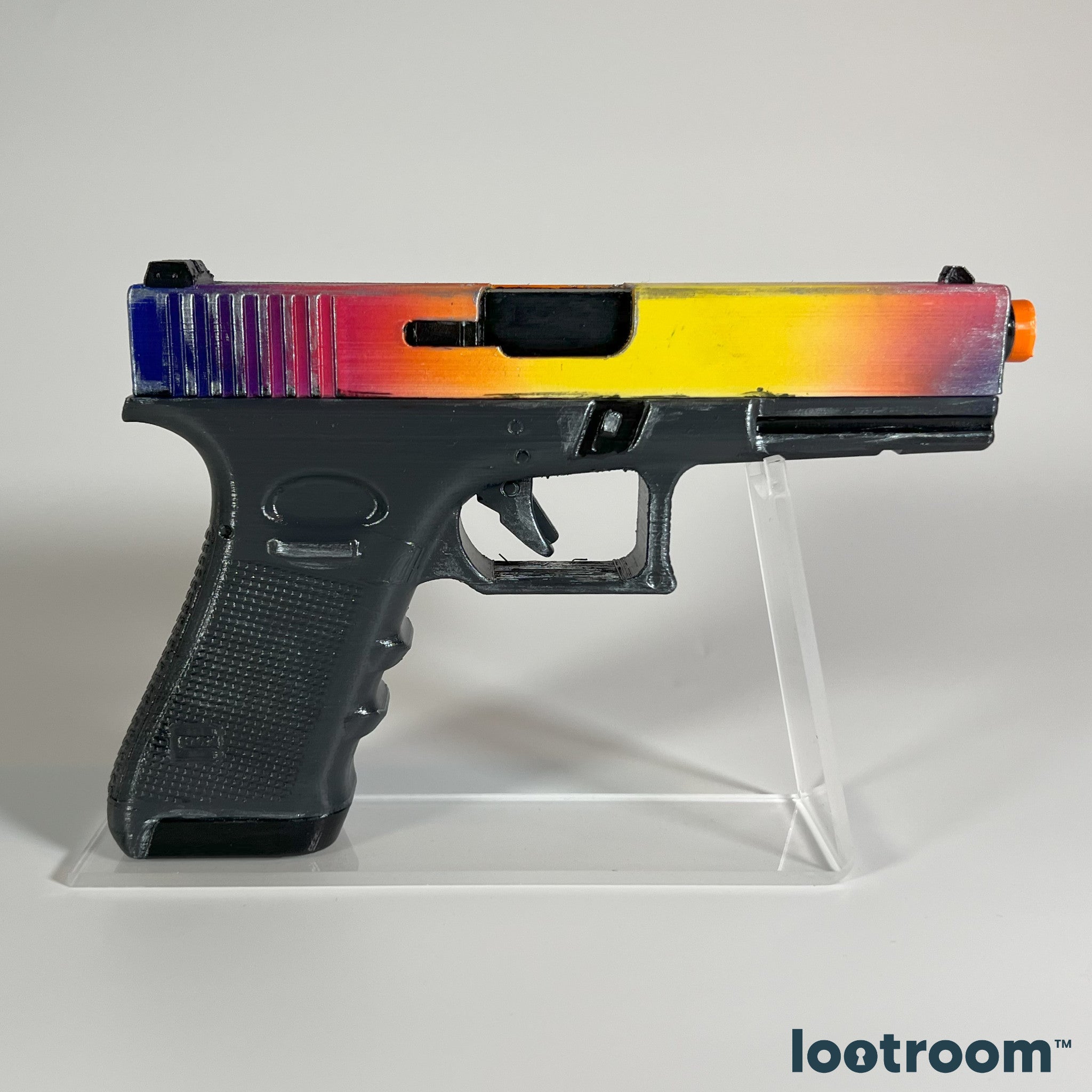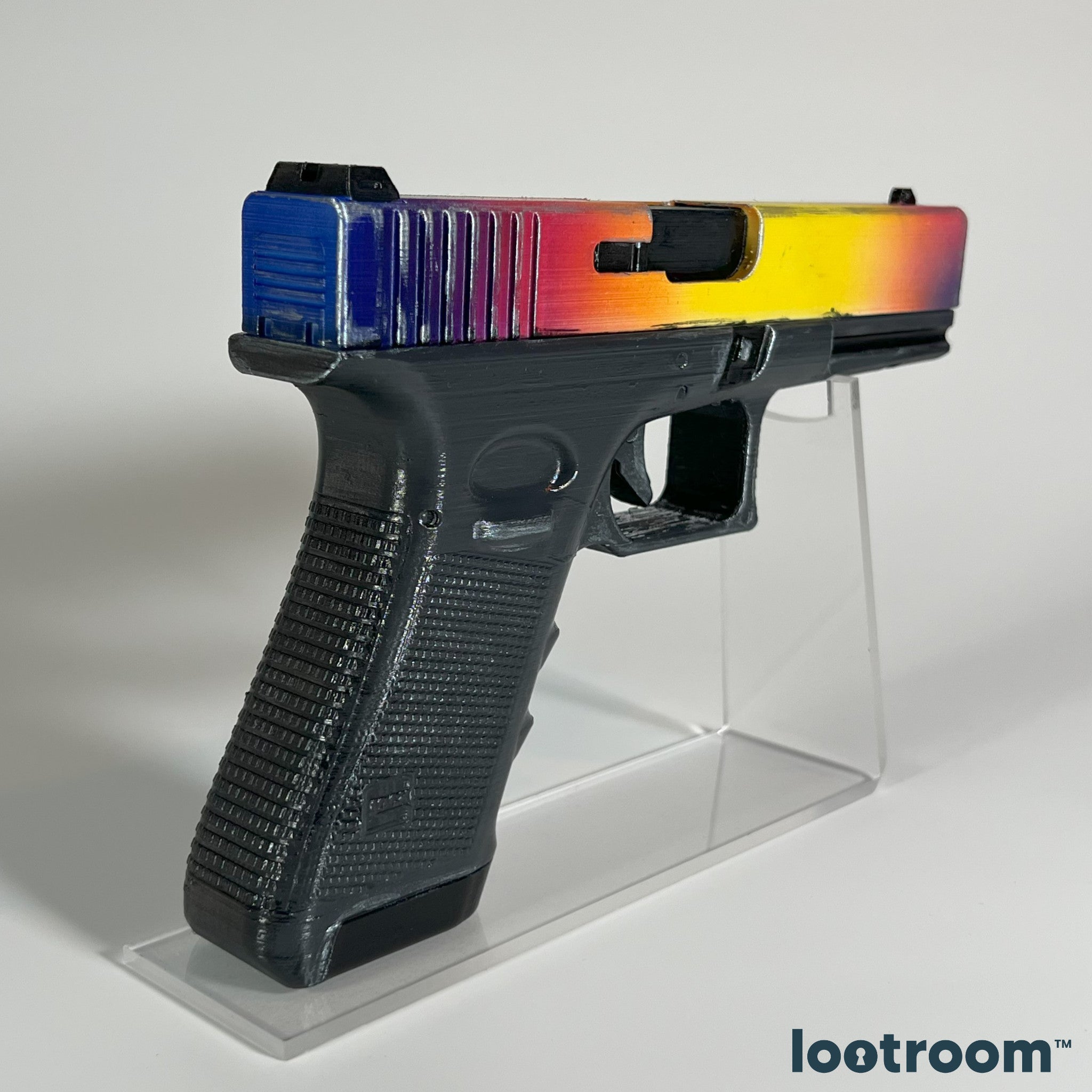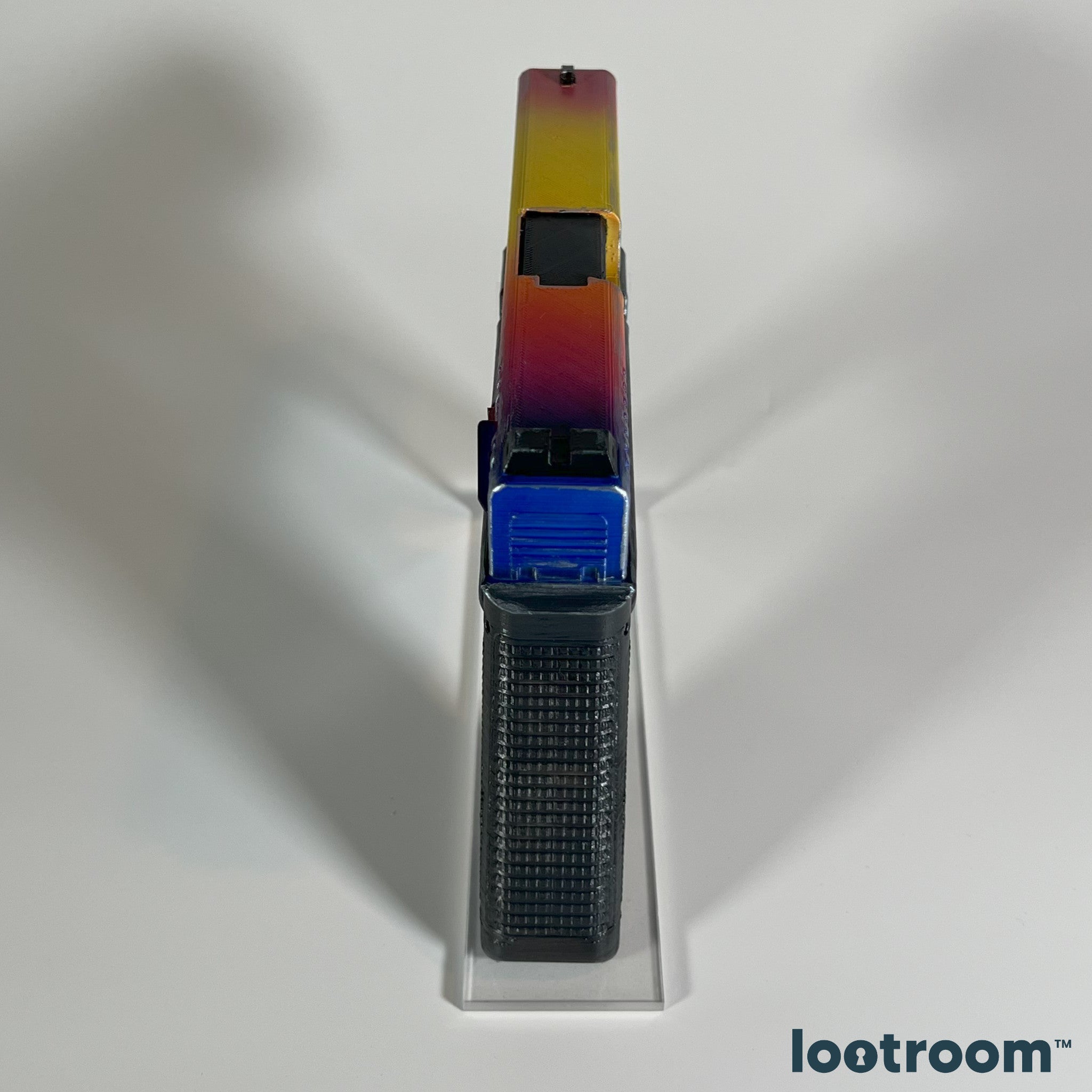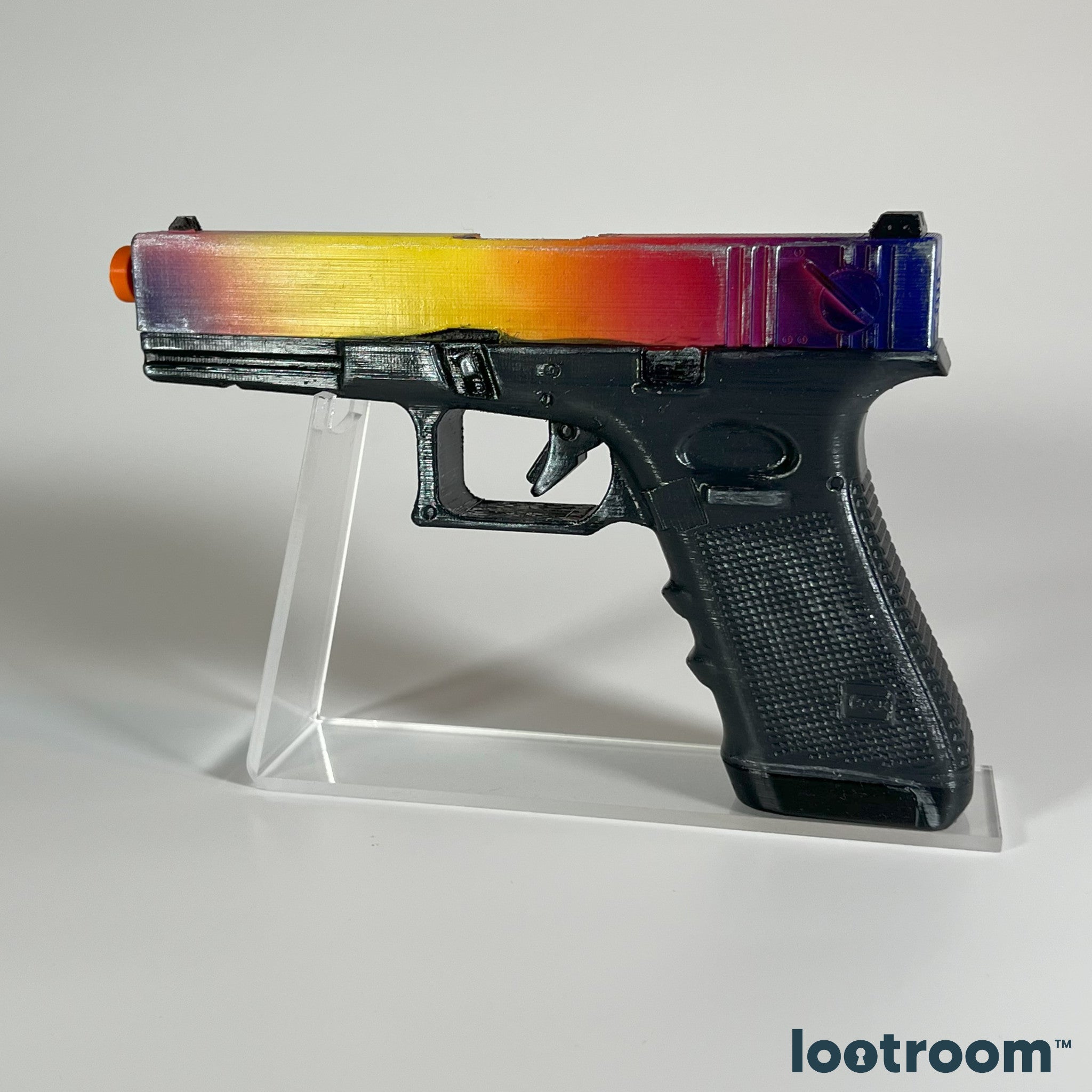 WHAT WE WANT TO MENTION
Here we have an classic skin for the Glock-18. We paint it with a lot of attention to detail. Of course, we can't match the virtual original: Each of our probs is absolutely unique - none is like the other.

Attention: This product is shipped fully assembled, so unfortunately we can not ship it to Australia. All other countries are no problem. (see faq)

KEY FEATURES
- Life-Size: 19,5 x 13 x 3,5 cm (7,7x 5,1 x 1,4 in)
- Weight: 120 grams
- 100% organic filament (pla)
- Professional airbrushed with Fade skin

ADDITIONS
- You can also add an acrylic stand (transparent) to spotlight your prop in the best way possible.

Just need the .STL for printing it?
We also offer these exact Model-Files HERE

SHIPPING TIME
Our loot is made and dispatched from bavaria, germany
Worldwide standard shipping is for FREE!
After dispatch, delivery usually takes:
2-5 working days to Europe
5-14 working days to the rest of the world.
You can also buy express shipping at checkout

WHAT WE CARE ABOUT
- This is a hand painted, 3D printed item, so exact color and shape may slightly differ from the pictures.
- Please do not use our loot in public, you might scare other people
- This product is not a military weapon. It is intended only for collecting, entertainment purposes and making chad plays.
- "Counter Strike" and their logos are trademarks of Valve Cooperation. Lootroom is not associated with Valve Cooperation. All rights reserved.